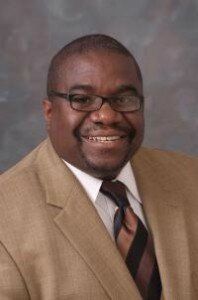 By Nate Easley, Ph.D.
Executive Director, Denver Scholarship Foundation
Denver Public Schools (DPS) Superintendent Tom Boasberg announced Jan. 23 that DPS graduation rates have risen by 23 percent over the last six years. I'm not surprised to see this continual gain in graduation rates. DPS is now the fastest-growing urban school district in the nation because the secret is out. The measures DPS has taken to improve education and college readiness for its students are working.
One of DPS's strengths is its community. DPS relies, in part, on community partnerships to enhance opportunity for students with additional resources and tools designed to keep students on a path to graduation and to college.
For many DPS students the path to college seems impossible. But, DPS has a key partnership with the Denver Scholarship Foundation (DSF) that provides high school students with one-on-one support to help them achieve their college goals. This partnership is highlighted by DSF's innovative college access program that supports DPS students as they prepare for and enroll in college.
DSF College Advisors, who are experts in college application and financial processes, serve as valuable resources and mentors for students. They work right inside the high schools, operating Future Centers at 16 different DPS high schools.
DSF College Advisors help students research and define their college and career plans. This includes help finding scholarships, applying for financial aid, and refining their college search. This partnership is part of what makes DPS great. DPS realizes that it takes a community to help students find success.
Since DSF was founded, college enrollment among DPS graduates has increased by 30 percent. Still, there are too many students who do not know or believe in their own ability to learn and contribute to our community. DSF and DPS are working together to create an environment where these beliefs are defeated – an environment where every student is expected to do well in school, go on to college and become a successful, contributing member of our community.
There is still a lot of work that needs to be done. But, DPS has a distinct advantage because of its partnership with DSF. Recently, Gov. Hickenlooper announced a statewide college completion initiative – Colorado Challenge – that aims to tackle college enrollment and completion. DSF is a proud partner in this effort because of our successful track record providing our students with the support they need to successful graduate from college.
Students who enroll in DPS should know that they are joining a community with great forward momentum. Graduation rates are increasing and college enrollment is up. What's more, DPS graduates have exclusive access to one of the state's best college completion resources – the Denver Scholarship Foundation.
Nate Easley was appointed as DSF's executive director on March 1 2013. Prior to his appointment, Easley served as Deputy Director of DSF since 2008, overseeing dramatic growth in the organization's three-part program to help students from Denver Public Schools succeed in college.