By Carie Sherman
Extended breaks from school can lead to a loss in learning. So what can you do to help your children keep learning outside of school? Here are 10 ideas.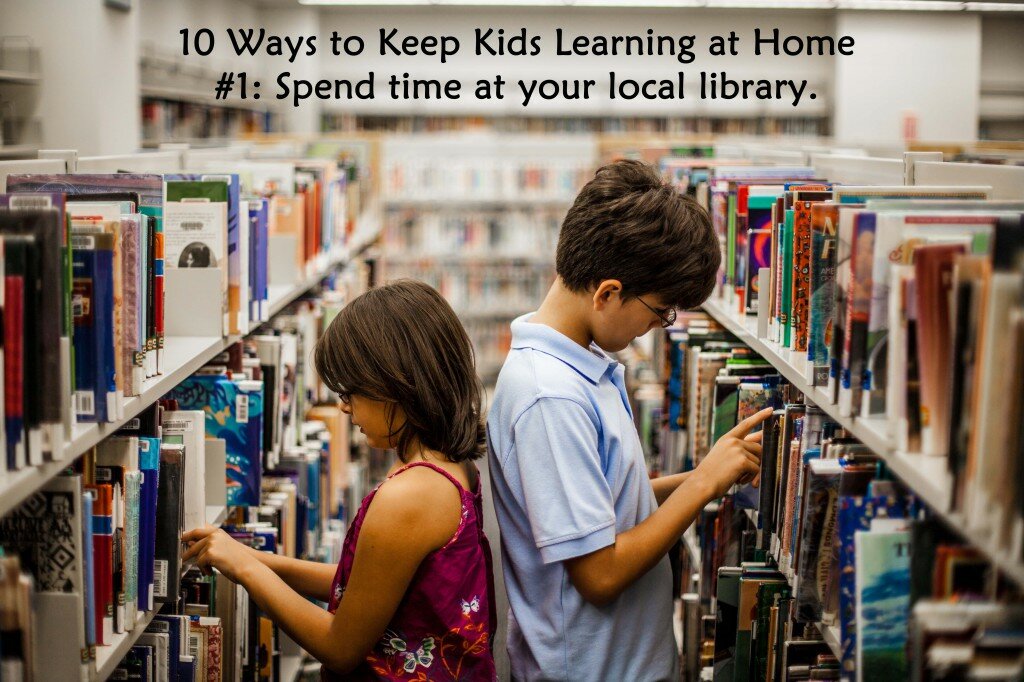 1. Spend time at your local library. Every child has a topic or two that really get them excited. Whether its cars, castles, or dystopian society, you can find a book or video that can pique interest and deepen understanding. Many libraries also host events and classes for all ages and interests. I'm planning to sign up for the Denver Public Library's newsletters so I get a reminder in my inbox about local event info, "book buzz," film news, and more.
2. Think in terms of "teachable moments." It's actually pretty easy to get your kids reading, doing math, or learning geography without them realizing they're learning. For example, make up an outdoor scavenger hunt that will boost their critical thinking skills. Pay attention to the questions your child asks – take a "Daddy, why is this leaf red?" question back home and do some investigating together. Grocery shopping can promote math and literacy; telling stories of your childhood can be a history lesson; even watching television and discussing plotlines or current events can be effective teaching tools.
3. Take advantage of Scientific and Cultural Facilities District free days. It can't be any easier to expose your children to art, botany, theatre, cultural history, music, natural history, zoology, dance, and more.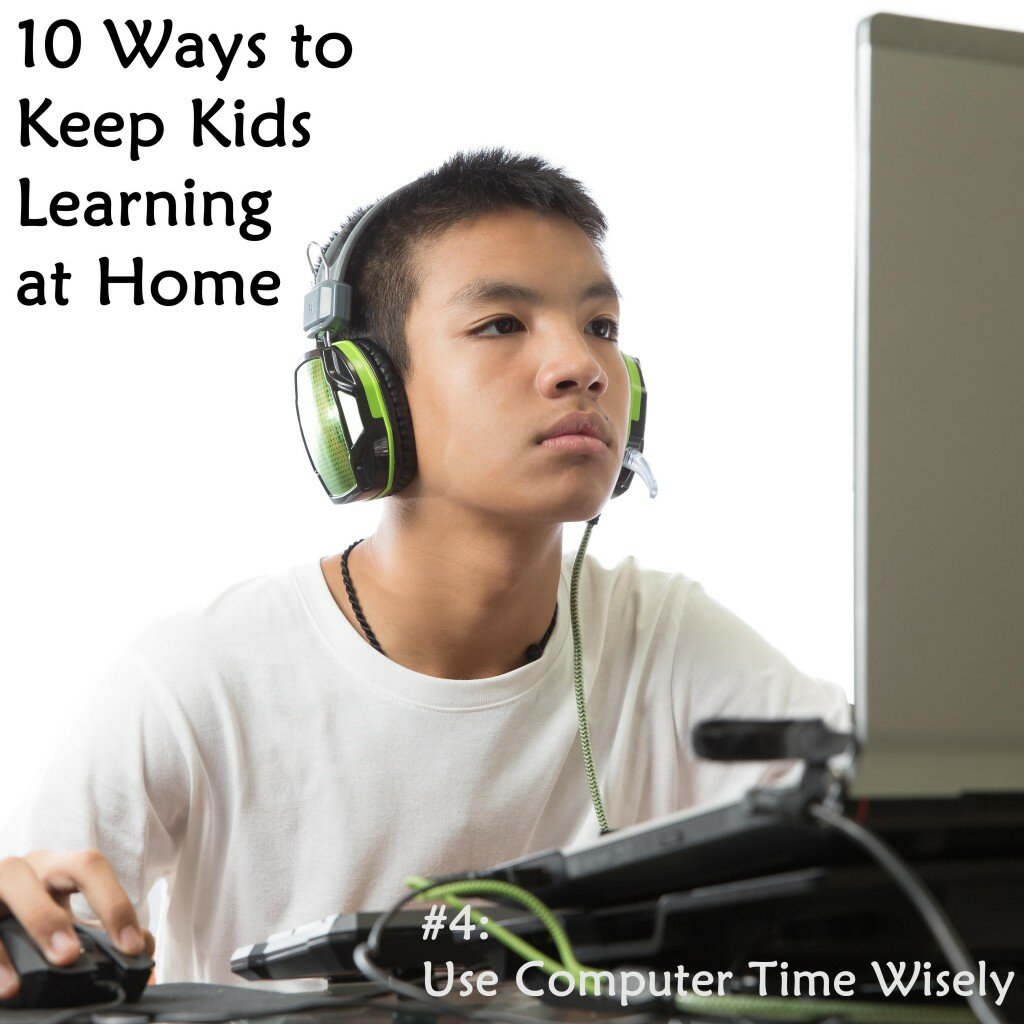 4. Use computer time wisely. Check out the activities at Fred Rogers Center Early Learning Environment, add educational games to your PC, or sign up for ABCMouse. For teens, online gaming can offer educational opportunities. Download ebooks or check out the Idea Lab, a free digital media lab for teens ages 12 to 19 featuring tons of hardware (think 3D-printer, mixers—they even have sewing machines) and software (think Photoshop, web design tools, Linux machines).
5. Have a kid's choice day. Whether it's a long weekend or you're headed on a family vacation, let your child pick an activity for the whole family. Older kids can do all the planning—give them an old-fashioned map and put some math skills to use. Kids of all ages can enjoy researching and looking at photos of places and events.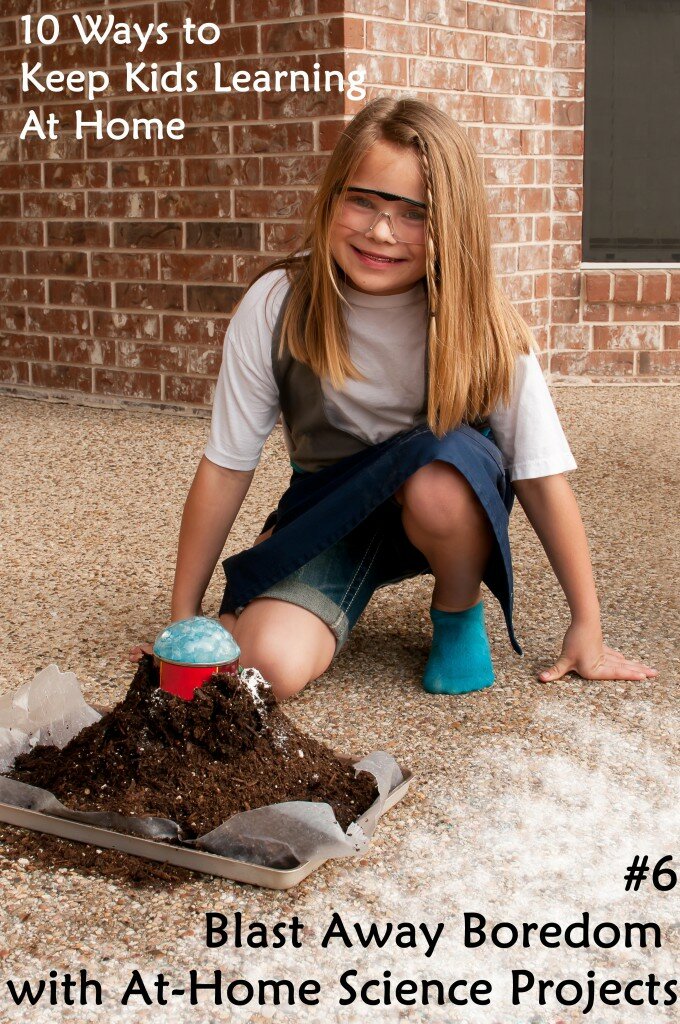 6. Blast away boredom with some at-home science projects. Science projects don't have to be complicated. My husband recent bundled up our daughter on a freezing cold night and threw boiling hot water into the air (be really careful if you try this at home!). This webpage gives you two project ideas per month—and all of them seem simple to implement and entertaining for all ages.
7. Incorporate math into fun challenges. For example, give your younger kids $5 and let them see how far the money goes during your next shopping trip. Form a "shapes" hunt when you're out for a walk—whoever finds the most triangles wins! Give older kids a stopwatch and have them time themselves as they run or skateboard through the neighborhood. Keep track of their records, map their routes, and graph the results.
8. Start a family book club. This can involve choosing a book, setting up an "on-theme" meeting, and letting the kids lead the discussion. You can keep it to just your family, or invite neighborhood families to join in the fun.
9. Get them writing. Check out this awesome blog post on 5 sneaky ways to get your kids writing. Little ones can start creating journals or writing lists (even if they are just drawing pictures). But my favorite is for the more advanced writers: The "convince me" letter. If your child is repeatedly asking for something, tell them to put it in writing: "Make sure you consider all sides of the argument and address them in your letter." Bonus: Argument writing is a big part of Common Core!
10. Seek out structured learning programs. For longer breaks, it might make sense to find a more structured program. This might be summer camps through the YMCA, enrichment programs through Summer Scholars, or seasonal programs through private schools such as Denver Academy (open to non-Academy students as well). There are computer camps, performance-based camps—even science and math camps in our area.
Learning doesn't need to stop when school is out. Keep your kids learning long after the bell rings, and you'll be setting them up for a strong future.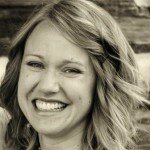 Carie Sherman chose freelancing for two reasons: more time at home with her daughter and a passion for stretchy pants. As a copywriter for the health care and education industries, Carie writes content for businesses, agencies, and nonprofits in Colorado and beyond. She blogs for Lupus Colorado and is a contributor to Colorado Parent magazine. She's also on the copyediting team for the New York Common Core implementation. Carie is currently writing her first fiction novel. In her free time, she enjoys reading, yoga, collecting recipes, and implementing organizational systems that she'll never follow.