by Cortney Durista Lockhart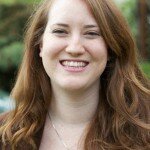 A parent-teacher conference is an excellent opportunity to get to know your child's classroom and their teacher. It's one way to uncover some simple ways to get more involved in your student's education and improve their experience at school. This week, over three days, teacher Cortney Durista Lockhart shares her tips for what questions a parent should ask at that parent-teacher conference.
Part 1
1. What are your rules on technology in the classroom?
Some teachers might have to follow school wide policies around technology, such as no cell phones or iPods in any classrooms. However, some teachers may be integrating text message polls and surveys into their everyday instruction or giving homework on internet-ready computers so that students can use the technology that they so love! Talking to your student's teacher about his or her technology preferences will help you message to your child how he or she should be using technology while at school.
2. What are your expectations around homework?
Teachers have many different stances on giving homework, and it's important to know where your child's teacher stands early in the year. Ask about how much homework to expect weekly, when tests and quizzes will be given, and what your role as a parent is in making sure that the homework is completed. Homework should not be busywork but instead a way for your child to practice or build upon what he or she learned in the classroom that day.
3. What are the strengths and challenges that you have observed in my student's performance so far?
Sometimes, a teacher will notice things about your child's learning style that you might not – maybe Alexia works really well in groups but struggles to work alone, or Martin knows his fractions but cannot understand decimals. Asking about strengths and challenges might give you more insight into what to work on at home with your child. Additionally, it lets you as the parent know that your student's teacher really knows who your child is and how he or she learns best.
4. How do you prefer to communicate with parents? Students?
Teachers and parents are all busy people, so asking about how best to communicate will help both you and your student's teacher feel supported. Maybe one teacher loves to send text messages or emails, but another prefers phone conversations. Ask if teachers are available to answer homework questions after normal school hours via text or call (as students move into higher level classes like Calculus or Physics, this can be extremely helpful). Be sure to also talk about how often you should expect to be hearing from your student's teacher.
Cortney Duritsa Lockhart has always been passionate about equitable education and is currently a 7th grade math and civics teacher at West Generation Academy. She has lived all over Colorado and now lives in Denver with her husband and cat.