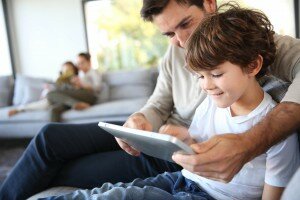 by Carie Sherman
What's one of the best predictors of your child doing well in school? The research is clear: kids who read at home do well in all aspects of formal education.
Creating a literate home environment is more than just having books around. But let's face it, you still need materials to read. Yet any parent who walks into the children's section at the library knows that choosing the right book for your child can be overwhelming.
Luckily, it's easy to call in help from the professionals. The Denver Public Library has some amazing lists of book recommendations. With their help, here is a list of books to check out over the holidays.
Toddler and Preschool
1. K is for Kwanzaa by Juwanda G. Ford. "This vibrant book celebrates Kwanzaa one letter at a time."
2. The Hanukkah Mice by Ronne Randall. "When three little mice set out to find Hanukkah they find many interesting things, but where are the Hanukkah lights? Come explore with these curious mice and help them discover the lights."
3. Bear Stays Up For Christmas by Karma Wilson. Bear's friends are determined to make sure he doesn't miss Christmas this year. They wake him up the day before and then take turns keeping him awake. Bear is very sleepy, but his friends keep him awake all day. When Santa comes, who is the only one still awake?
4. Bringing in the New Year by Grace Lin. "In Grace Lin's bright and simple picture book, the whole family gets involved to prepare for Chinese New Year."
K-3rd grade
1. Stick Man by Julia Donaldson. "Stick Man lives in the family tree with his Stick Lady Love and their stick children three. Poor Stick Man leaves his home and is forced to go on many adventures when all he wants to do is get back home."
2. Carlos, Light the Farolito by Jean Ciavonne. "It is the last night of Las Posadas and Carlos can hardly wait. The procession will end at his house, where his grandfather will sing the part of the innkeeper. As it gets later and later, Carlos begins to worry. What if Grandfather is not there to play his part. Is Carlos brave enough to make sure that Las Posadas ends successfully?"
4th - 6th grade
1. American Girl, Book 3, Happy New Year by Julie Megan McDonald. "I think this book is great. The book is about Julie and her best friend Ivy. One week Ivy invited Julie to celebrate Chinese New Year. Read the book to find out what happens next."
2. The Stone Lamp: Eight Stories Of Hanukkah Through History by Karen Hesse "Hanukkah is a celebration of the triumph of light over darkness. In this series of 8 poems, Hesse explores the celebration of Hanukkah around the world throughout history."
3. The Last Holiday Concert by Andrew Clements. "Life is usually easy for popular sixth-grader Hart Evans, but when his music teacher puts him in charge of the holiday concert, Hart must use all of his leadership skills to unite the other students."
Books for Teens
1. Let It Snow: Three Holiday Stories by John Green, Lauren Myracle, Maureen Johnson. "Tender without being mushy, these carefully crafted stories of believable teen love will leave readers warm inside for the holidays."—School Library Journal
2. Dash & Lily's Book of Dares by Rachel Cohn, David Levithan. A whirlwind romance from the New York Times bestselling authors of Nick & Norah's Infinite Playlist.
3. The Coldest Winter Ever by Sister Souljah. "This text is on many schools' reading list and I can see why. It paints an unflinching portrait of the harsh realities of life without either a solid education or the ambition to make a life for oneself in a legitimate line of work."
Happy holidays, and happy reading!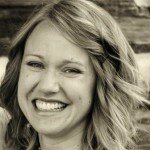 Carie Sherman chose freelancing for two reasons: more time at home with her daughter and a passion for stretchy pants. As a copywriter for the health care and education industries, Carie writes content for businesses, agencies, and nonprofits in Colorado and beyond. She blogs for Lupus Colorado and is a contributor to Colorado Parent magazine. She's also on the copyediting team for the New York Common Core implementation. Carie is currently writing her first fiction novel. In her free time, she enjoys reading, yoga, collecting recipes, and implementing organizational systems that she'll never follow.